Penetration Testing
Hacking for improved security
Regular penetration testing is an essential component of your cyber security plan but should never impede your business operations or slow down development. That's why we specialize in non-intrusive manual penetration testing, performed by senior hackers with years of experience and who are highly certified.
We ensure that our clients receive high quality penetration tests with minimum input, clear recommendation communication & a hassle-free scoping process. We are ISO 27001 certified and our experienced consultants are at minimum OSCP certified. We can test anything from your web/mobile application, SCADA systems to internal and external networks.
Penetration Testing Info
Other Cyber Security Services
A penetration test is just one of the many services that we currently offer. For more IT security solutions, check out our other services.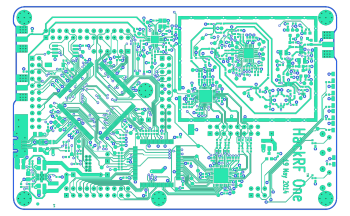 A Hackers Mindset
Hacking out of passion
HackersHub started in 2015 as a hacker collective where IT security professionals could meet other like-minded individuals to share experience and knowledge in the IT security field. Since then Hackershub has matured into a professional IT security consultancy company. Despite the professionalization we pride ourselves that we never forgot our roots in the IT security community. Therefore, allowing us to illustrate our skills in a professional way but remaining the closest alternative to actually being hacked by an attacker. Our goal was to create a company that could professionally service our clients while staying true to the "Hacker mindset"
Our Story
Staying ahead of the Hackers
Hackers get smarter, but we are more persistent
We are always recruiting the best – all our consultants are at minimum OSCP certified and are specialized in one or multiple disciplines
Staying ahead of the curve by stimulating our hackers to enroll in as many courses they desire
Pushing the boundaries of hacking but always staying within scope
Leveraging human and machines to ensure high quality results
We inspire the next generation of hackers via our meetup and other events:
Our HackersHub Community;
We are the organizers of the HackersHub meetups around the Netherlands
We Develop CTF challenges & participate in global CTF events to empirically prove our skills
We share knowledge and techniques within our community and vice versa
Join our Community - its free
HackersHub Meetup
Request our whitepaper
Not sure what IT Security consultancy you are looking for? Speak to one of our knowledgeable technicians after receiving our white paper about cyber security
Get our penetration testing white paper
Certifications
"We are hackers by choice and certified out of necessity"
Where to find us
Get a Quote
know what you are looking for?
Submit the contact form, and we will have a quote within 24 hours
Open the contact form